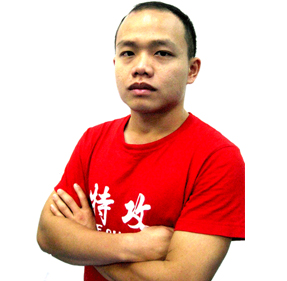 Instructor John Khaw
Kickboxing Instructor

Self-Defence Instructor
Instructor John started his martial art learning at the young age of 10 in Freestyle Karate and since then he expanded his learning in various martial arts. ​
"I started to learn martial art because I want to be fit and healthy and build the ability to protect my loved ones. Along the practice, I learnt to be disciplined and not only did I build fitness, I also learnt to understand my body and know how to take care of myself better from injuries and illness" shared Instructor John. ​
Instructor John won a silver medal in one Karate tournament during his teenage. He is now a certified Kickboxing and Karate Instructor for 5 years since 2008.
Profile:
Certified Self-Defence Instructor, from U-Elite
1st Dan Black Belt in Karate-do, certified by The World Shitoryu Karatedo Federation
Certified Kick Pad Instructor, from Punchfit Australia
Achieved NCAP (National Coaching Accreditation Programme) Theory Level 2 Certification by Singapore Sports Council
Achieved Specialist Diploma in Sports & Exercise Sciences
Trained in Chinese WuShu, Wing Chun, Sword Arts, Karate-do, Free-style Karate, Boxing, Muay Thai, Kickboxing, Jiujitsu